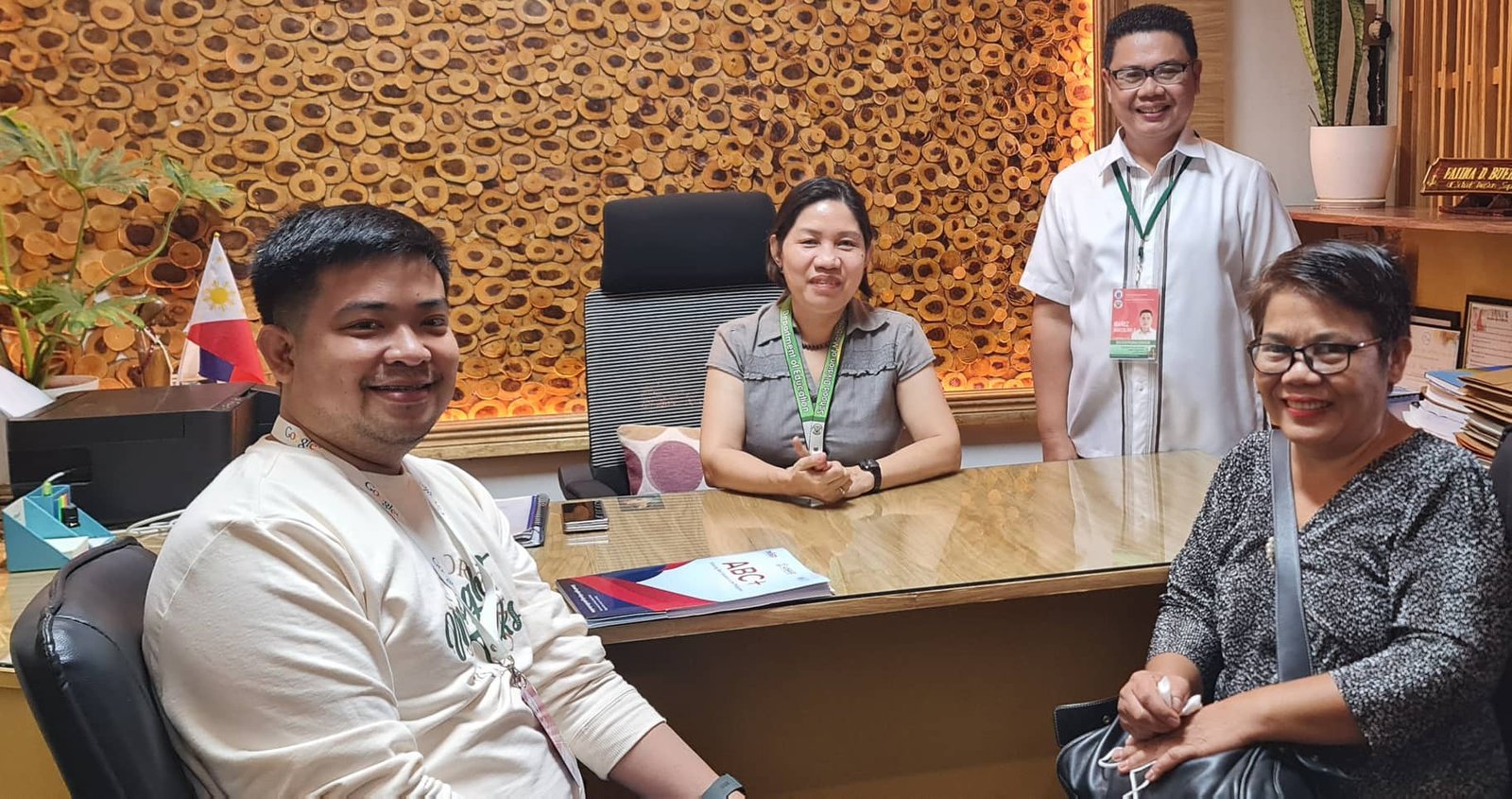 At least two members of the Regional Field Assistance Team (RFAT) of DepEd Region V led the conduct of the monitoring of the opening of classes in line with Oplan Balik Eskwela (OBE) implementation for School Year 2022-2023.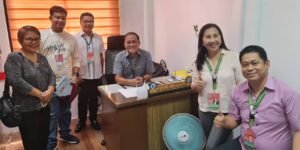 After paying courtesy call on SDS Fatima D. Buen, CESO VI, and ASDS Arvin R. Sese, CESE, in the morning of August 25, 2022, the team immediately proceeded to the eight target schools.
Spearheading the said monitoring were Mr. Jeremy A. Atad and EPS Amelia A. Tambago. They were assisted by EPS Erma L. Buban of the Curriculum and Implementation Division (CID) and EPS Marcelino E. Ibañez of the School Governance and Operations Division (SGOD).
The schools moniotored, represented by the school heads, were the following: Electo T. Verano Elementary School, Mrs. Jomacris R. Romano, school head; Bolo National High School, Mrs. Era E. Deocariza, school head; Bantigue Elementary School, Mr. Nathan A. Campo, Jr.; Tugbo Elementary School, Mrs. Emily B. Lubaton, school head; Alejandrino Delos Santos Integrated School, Mr. Abundio A. Dela Peña, School head; Bayombon National High School, Mr. Fermin B. Amontos, school head; Biyong Elementary School, Ms. Elena L. Bien, school head; and Jose Zurbito Sr. Elementary School, Mrs. Elvira T. Cabug, school head.
In some schools, some Education Program Supervisors and Public Schools District Supervisors assisted the lead monitors and they were EPS Cyril F. Delavin, PSDS, EPS Maripaz T. Concepcion, PSDS Judith S. Leona, PSDS Eriberta B. Buri, and PSDS Silvino B. Doctolero.
The said (OBE) regional monitoring which lasted for two days aimed at gathering information on actual enrolment of learners, education facilities, modes of delivery, schedule of classes, school furniture, learning materials, health protocols, monthly release and liquidation report of MOOE downloaded and challenges encountered during the enrollment period.
This year's Oplan Balik Eskwela (OBE) carried the theme "Kapit-Bisig Para sa Mas Ligtas na Balik-Aral. "